Our Mission
The Sadalsuud Foundation is a nonprofit organization supporting Syrian refugees and building community throughout Lebanon. Sadalsuud accomplishes this mission by providing focused educational support to Syrian and Lebanese children, and through creating sustainable, income-generating activities for the communities in which we work.
Our Story
The Sadalsuud Foundation borrows its name from the brightest star in the Aquarius constellation, whose name originates from the Arabic words سعد السعود. Rising with the sun in springtime, this star is seen as a sign of good luck and new life. The Sadalsuud Foundation's mission is to provide this same good fortune to Syrian and Lebanese individuals across Lebanon through life-changing access to education and livelihood support.
The Sadalsuud Foundation was founded by entrepreneur and photographer, Brant Stewart. In 2012 Brant began traveling to Lebanon, and shortly thereafter started filming a documentary following several Syrian children throughout Lebanon. The Sadalsuud Foundation was born from Brant's desire to make an impact in the field of refugee education, and the organization was officially organized and gained tax-exempt status in the U.S. in December 2014.
In January 2017, the Sadalsuud Foundation launched an Arabic literacy course for girls in Tripoli, Lebanon. Though literacy is our primary focus, we also use the class to empower women and girls by providing education and awareness in gender-based violence issues, social and emotional intelligence, as well as other core school subjects such as science and mathematics. Read more here.
We also launched the Sadalsuud Bakery in January 2017, a new endeavor focused on providing economic opportunities and building community through crafting beautiful naturally-leavened bread. Our breads will be available for sale to the general public in the coming months. Read more here.
We are currently raising money to expand our bakery to Beirut. In doing so, we will grow our production, extend jobs to even more women and then use the bakery profits to fund the school back in Tripoli. In fact, this bakery is the key component in our quest to become a self-sustaining organization. By donating to fund this bakery, you will enable us to continue to serve refugee and host community children for years to come.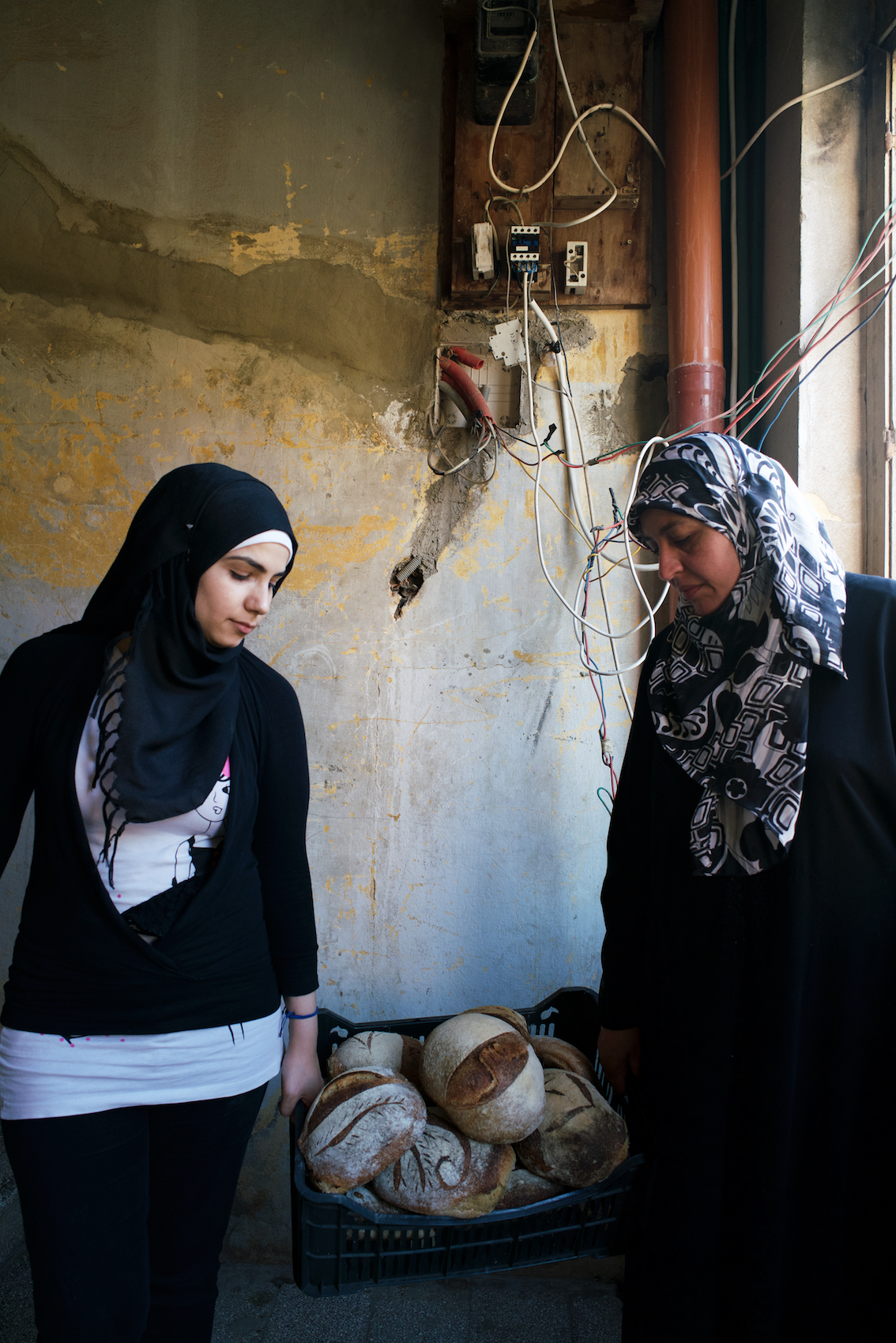 Your donation today is tax deductible and will be used to strategically build out a bakery space, buy equipment and fund our workers. We invite you to visit our fundraiser page here and to watch the inspiring story of Sadalsuud's bakers, to see how empowerment and social inclusion can come from opportunity and purpose. Your generous donation of any size will go directly to the launch of our bakery and expansion of our mission. We invite you to share this page and follow us on Instagram @sadalsuudfoundation.
I decided this past year to move back to Lebanon, to establish more roots, and to spend my time growing and shaping Sadalsuud into an organization that will be sustainable and effective moving forward into the coming years. My initial passion here was focused on...
read more
Contact Us
contact@sadalsuudfoundation.org
Sadalsuud Foundation
1671 W Horizon Ridge Pkwy Ste 220
Henderson, NV 89012
USA